Frieda Pinto
returns to the big screen this month as an orphaned Palestinian girl growing up in war-torn Jerusalem. Pinto, who plays the title character in 'Miral,' also starred in Woody Allen's 'You Will Meet A Tall Dark Stranger' last year.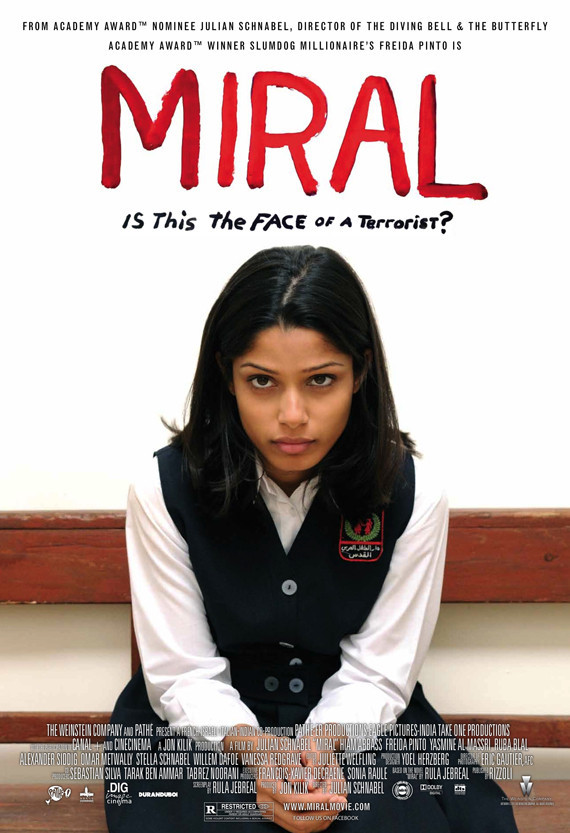 The official synopsis for '
Miral
' follows; scroll down for an exclusive first look at the poster and to watch the trailer. The movie opens March 25.
Read More